Vanja Hamidi Isacson, 1976 Sweden
The portfolio includes my artistic research at Stockholm University of the Arts (2017-2022) followed by a selection of my artistic work as a playwright and librettist (2012 – 2022).
ARTISTIC RESEARCH 2017-2022
The interactive thesis "The potential of multilingualism in dramatic works" is published at:https://www.researchcatalogue.net/view/877893/877894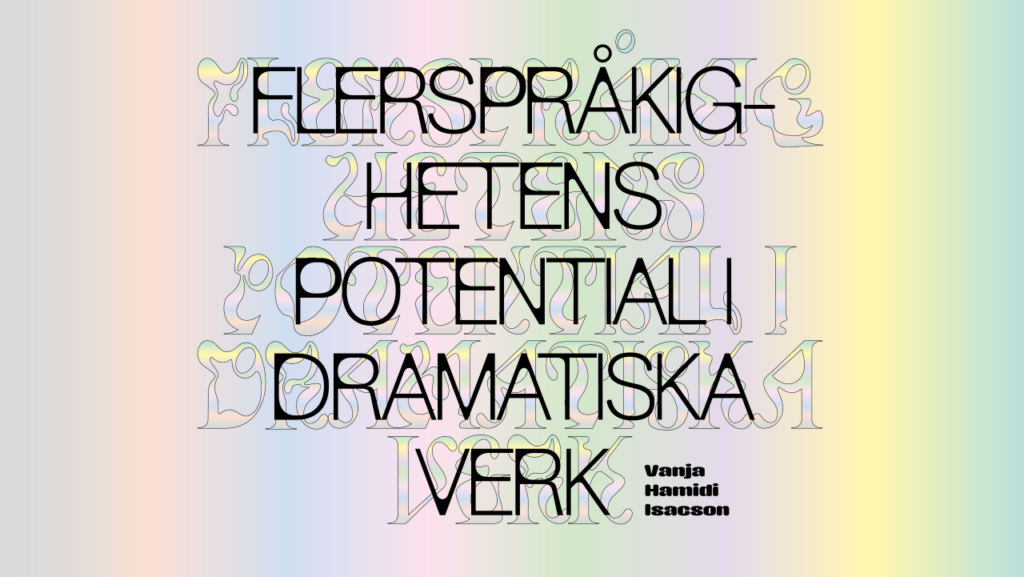 UniZona & PolyZona (2020-2021)
Collaboration with Unga Klara
This multilingual play for youth is part of my PhD-project and includes Persian, Portuguese, Finnish, Swedish and Spanish. The play was developed in close collaboration with Unga Klara and multilingual actors. It is the first play where I worked with the actors' linguistic repertoires as the starting point and with existing texts such as poems and songs. It shows my ability to compose a multilingual piece. The play has been presented through a reading at Uniarts Stockholm 2020. The reading was directed by Linda Mallik.
ASIA/ÄRENDE: Kaarle Vihtori Turunen
(2019-2020)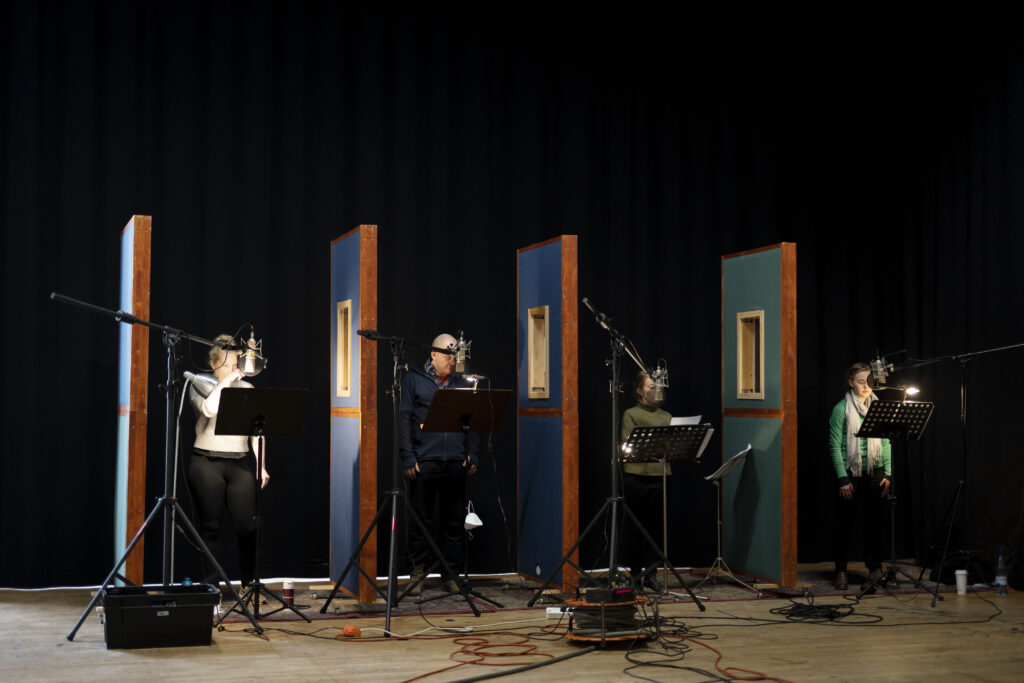 The multilingual play ASIA/ÄRENDE: Kaarle Vihtori Turunen is part of my PhD-project and it includes Finnish, Swedish and Russian. It is my first full length multilingual play for adults and shows how I investigate the political, communicative, emotional and dramaturgical & musical potential of multilingualism. The play is based on my Finnish family story and deals with themes as languages loss, and trauma. The play has been presented through a reading at Uniarts Stockholm 2019 and at Uniarts Helsinki (The Theatre Academy) 2020. The reading was streamed. Video recording bellow:
ARTISTIC WORK 2012-2022 (selection)
Kom inte hit (2018)
Atalante Göteborg. Man Must Sing.
Composer: Daniel Fjellström.
This chamber opera is an example, of my close collaboration with composer Daniel Fjellström, with whom I developed the piece from idea to the final stage. Recording bellow:
Förhandsgranska i ny flik(öppnas i en ny flik)
Tusen och en natt
Malmö Opera 2012/13 and 2015/16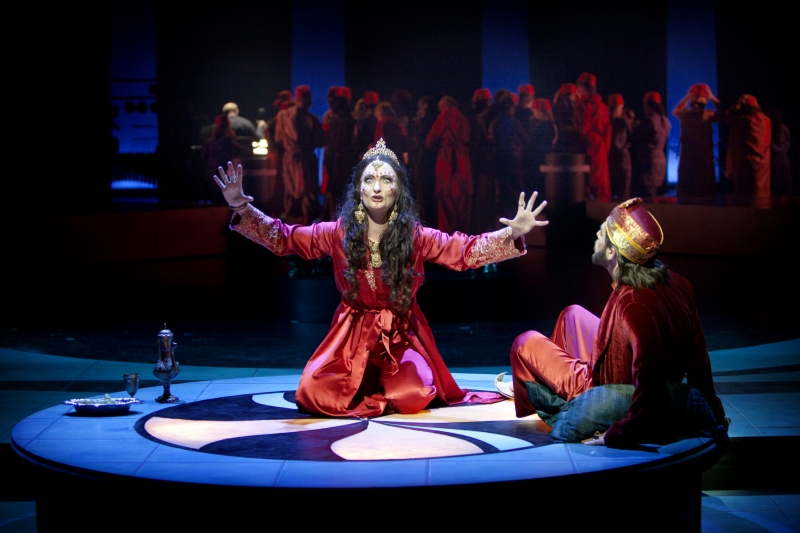 Composer: Daniel Fjellström. Director Maria Sundqvist.
My first opera libretto commissioned by Malmö Opera and performed at the main stage as a performance for families.
PRESS
"… en klart lysande present till Malmöbor och skåningar i alla åldrar i mörk midvintertid."http://www.skanskan.se/article/20131229/NOJE/140109906/1002/-/tusen-och-en-natt-lyser-upp-i-morkret
"Det är svårt att inte förtrollas."
http://hd.se/kultur/scen/2014/01/02/sagolikt/
"Ett allkonstverk"
http://sverigesradio.se/sida/avsnitt?programid=3367
"Kollektiv triumf"
http://www.expressen.se/kultur/scen/kollektiv-triumf/
"… berättelsens kraft rungar ända ut på gatan."
http://www.sydsvenskan.se/kultur–nojen/scenkonst/scenrecensioner/tusen-och-en-natt-ett-helt-universum/
"Tusen och en Natt – succé för familjeföreställningen på Malmö Opera"
http://www.operalogg.com/tusen-och-en-natt-succe-for-familjeforestallningen-pa-malmo-opera/
PARIЗAДA/PARIZAD/باريزاد
Teater JaLaDa ( 2014)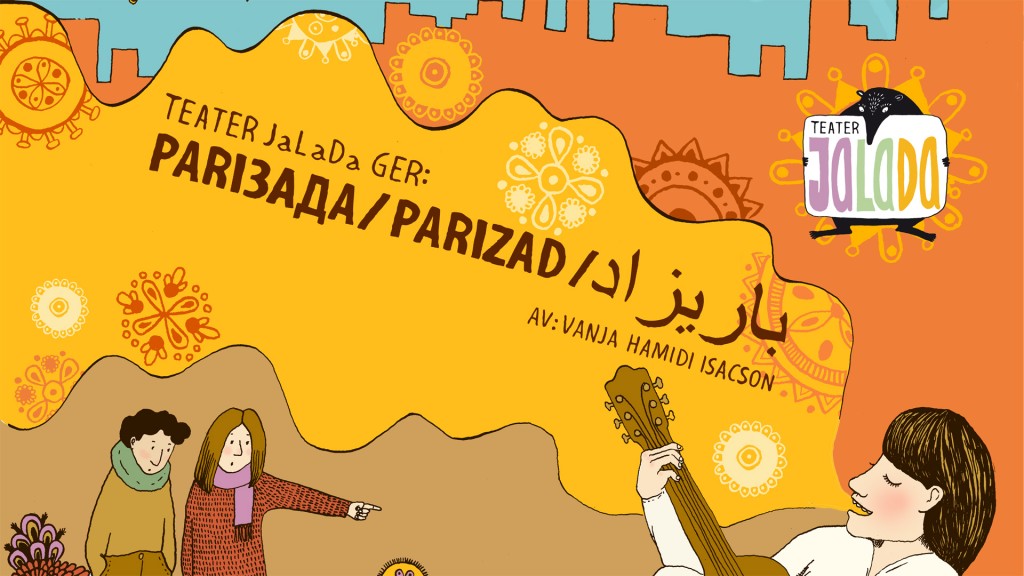 Composer: Daniel Fjellström. Director: Rayam Al-Jayzairy
The first performance I wrote for Teater JaLaDa, the theatre that I co-founded 2013. An important step in my development as multilingual playwright and in establishing the theatre in Malmö. Performed in Malmö at Malmö Sommarscen and Parkteatern Stockholm.